A Tribute to J. Damissee K Sarda by Hailu Darge Gamada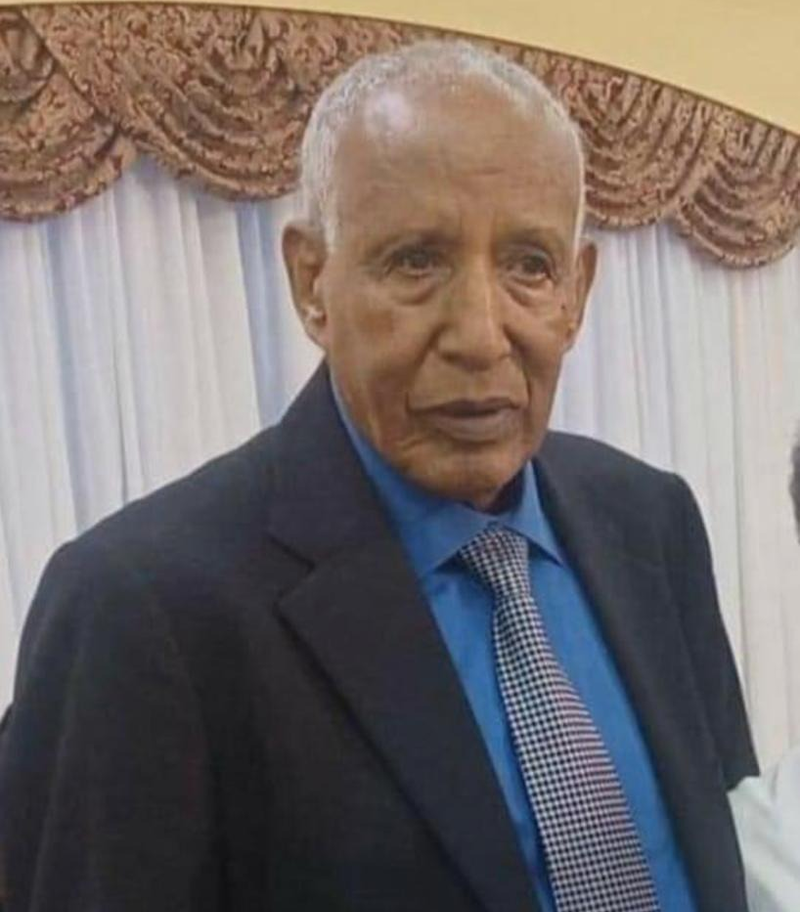 The Oromo Nation Lost a Great Hero
My elder brother and my comrade in the Oromo struggle for the last 50 years, Demisse Kebede Sarda, passed away today, March 2, 2023, at the age of seventy-seven. Demissie was born on September 27, 1945, in the Ada'aa Bargaa area, Iluu District, at a small village called Duufuu.
He attended his elementary and secondary education in Finfinnee. As an elegant and tall person at over 6ft high, he was head-hunted for recruitment into the Imperial Bodyguard, where he served at different levels for 11 years. He then joined an industrial sector at Akaki, where his concern for the rights of industrial workers made him a famous activist. He emerged as a trade union leader and became the chairperson of Ethiopian Agricultural and IndustrialLaborr Union, which had 150,000 members. Later, he was elected as the vice president of the Union.
Demissie was actively participating in the Oromo people's struggle for liberation starting from his early age. The idea of resisting oppression and standing up for the Oromo right, he once told me, was the value system he inherited from his family and relatives from Adahaa Barga.
He was attending the Macha and Tulama meetings. He had contact with prominent Oromo politicians, like Muhe Abdii, just to mention one. He carefully and effectively organized OLF cells in the trade union he was involved with.
During the mass arrests of Oromo politicians in 1980, Demissie was imprisoned and cruelly tortured by the Derge military regime. He stayed in prison until May 1991. With the formation of a transitional government of Ethiopia in 1991, he joined the government as a member of parliament representing the OLF.
One of his greatest contributions was registered during his short stay in the parliament of the transitional government. He went to every village in central Oromia to raise the consciousness of the Oromo people. In so doing, he emancipated the millions from the colonial mentality of the Habashas by reaffirming their Oromo identity and their destiny as a nation. He relentlessly worked day and night on what would be the precursor of today's Qeerroo and Qarree generations now claiming Oromia.
He was never deterred even with deteriorating health through his activities. He was compelled to travel to Europe to seek medical help, and later, when the OLF left the transitional government in 1992, he settled in Toronto, Canada, where he lived for the rest of his life.
Demissie continued working for the liberation of Oromia until his last day. His uncompromising wish was the creation of independent Oromia, where the Oromos live as a free nation with everyone. He often commented on the status of Finfinnee with a view to solving the problem through the establishment of "Biyya Abbaa Keenyaa" as he always put it. His day-to-day effort was to cement the unity of the Oromo people.
Sarda was a man of principle, and he always stood for the truth. He is known for his logical arguments and storytelling with some elegance. His willingness to share what he owns, be it material or knowledge, is simply his second nature.
Alas, sadly, this great man has departed us, but leaves us wonderful memories that we cherish. I wish he lived long enough to see a liberated Oromia, the land he called "Biyya Abbaa Keenyaa". But accepting death is indeed that harsh reality that no one can escape.
I salute you, Rest In Peace, my beloved Comrade!
I surely say that history will remember Demissie's great contributions to the Oromo struggle.
I am missing you, Sarda!