A Tribute to J. Damissee K Sarda by Wolde Yohannes Hundee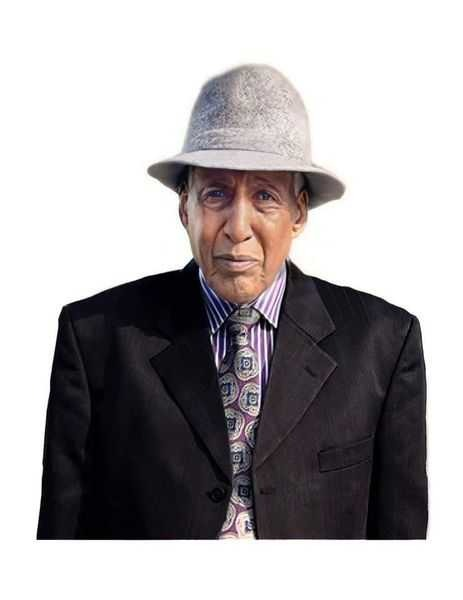 I have been out of control ever since I have heard about the condition of beloved comrade, Damee Sarda. I have no words to express how it is hard to reconcil myself with the heart-breaking reality that beloved Damee is no longer with us?
I met Damee, first in 1980, as political prisoner of conscience in the prison cell known as "Siberia", a cell located in the Menelik fortification on Dhakaa Araaraa. Later we were separated, but we met again in the Maikalawi cell . We were separated again for years, but met again in the former Italian horse stables or Karchallee.
After Karchallee, we were separated again. We went on exile , but met again later in Berlin where he came to visit me. He then settled in Canada.
Thanks to technology, we meet almost every day and talk for hours and shared our pains of over the last 30 years as well as future thoughts and aspirations . The most frequent theme for our discussion was about the cruelties of the colonizers and the Oromo social, historical, and political crisis.
Damee was a unique person. He loved Oromia and his people with their entire being. His passion in life was humanity. He was devoted to everybody with equal sincerity. There was nothing in his power he would not do for any body in trouble. Above all, he was always prepared, to extend a helping hand or listen to another's problems, without expecting anything in return. In his life, sense and sensibility was his favourite attribute. I always inspired by his elegance, intellect and tenacity. Damee was the most significant role model for which the Oromo nation will be grateful forever.
Damee was also brilliant and intellectually curious. He always wanted to know more, to learn, to absorb what others knew. He was a voracious reader, who wanted to understand the thought processes behind the creation of any book in front of him. He wanted to use his knowledge, his skills, and abilities, to help others, devoting himself to advancing the ideals he held dear.
Throughout his life in exile, Damee never lost his spark, his wits, his thoughtfulness for his fallen comrades, our suffering people, Oromia and other sensible people. Even in the last hour, on Monday evening, Feb. 27.2023 , suffering internally, he wanted to know about what was going on in Oromia, what the Oromo were up to, and what was new and exciting.
Well. We lost Damee physically, but his memories and our love for him will be with us forever.
W.Hurriso