Book of Condolence for Obbo Demissie Kebede Sarda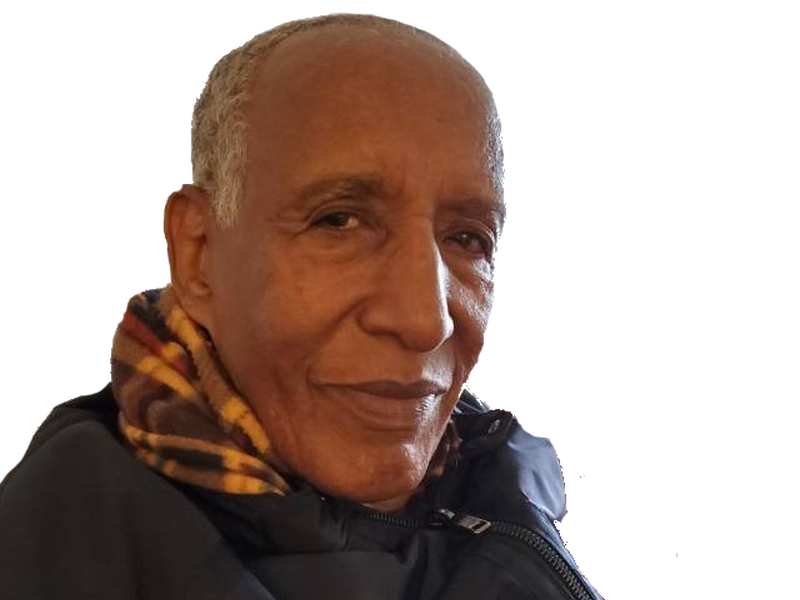 Read tributes paid to Obbo Demessie Kebede Sarda by comrades and friends here.
47 entries.
He was a kind-hearted man and although I did not know him well am deeply saddened by his passing. I send blessings and peace.

Deepest condolences to family and friends.
We lost one of the Oromo icon, a political heavy weight of our time, whose entire dedication was to see a liberated Oromo nation from the century old Abyssinian colonial yoke. He was a man of great leadership and high emotional intelligence whose time on this earth was dedicated in service of his nation.

In honouring his loss we should all pledge to live up to his ideals and takes in the vision of Oromo nationalism to see through and create an independent Oromia where we will have statues and public venues in his name.

RIP our hero!
I was deeply saddened to hear Obbo Demisse passed away. I met him in person only once, but that was a brief encounter, I think at Ghion Hotel in Addis back in 2018.

I noticed warm and affectionate personality in him, confirmation of what I have heard about him from close friends over the years. What stands out for me is a story a friend, who lives in Toronto, told me about him a few months back. Like many other Oromos, this friend was an admirer of Obbo Demisse. He told me that someone published a book on Oromo affairs. Obbo Demisse kindly volunteered to distribute a few copies. Unfortunately not many people were interested in buying and reading that useful book. Ashamed of the situation and feeling sorry for the author, Obbo Demisse paid his own money and bought those copies, perhaps to distribute freely to those who may "kindly" take for free and consider reading it!

That was a testament of the kind of durable man he was, solid personality rooted in Oromo tradition. That means not only preaching but practising and living Oromummaa.

Sadly, individuals with that kind of virtue are becoming increasingly rare in our community.

RIP
We wish Waaqqyoo help this hero of struggle for the rights of Oromo people -- Rest In Peace.

Together with our Oromo heroes and heroines that departed before him, may his noble deeds remain eternal in our history with full glory.

Deepest condolences to his family and friends.
I am deeply saddened by the death of our dear comrade Obbo Demissie Sarda.

He was always so kind and considerate gentleman who was greatly respected and admired. We will miss him greatly.

May his soul rest in internal peace. My sincere condolence to his family, friends and comrades.
Gadda nutti dhagahammu jechotta katabbittin ibssuu hin dandenyu.

Obbo Damissee Kabaddaa Sarddaa nu hundaattu, Oromiyaa hundattu, dhabe.

Hundaafuu jabina hawwina.

Nagaan Boqannuu obboleessaa keenya, abbaa keenya!!

Maatii G Yaahii
Damee, I have no words to express my deepest sorrow for our loss!!!
Rest In Peace my Brother, my Comrade.